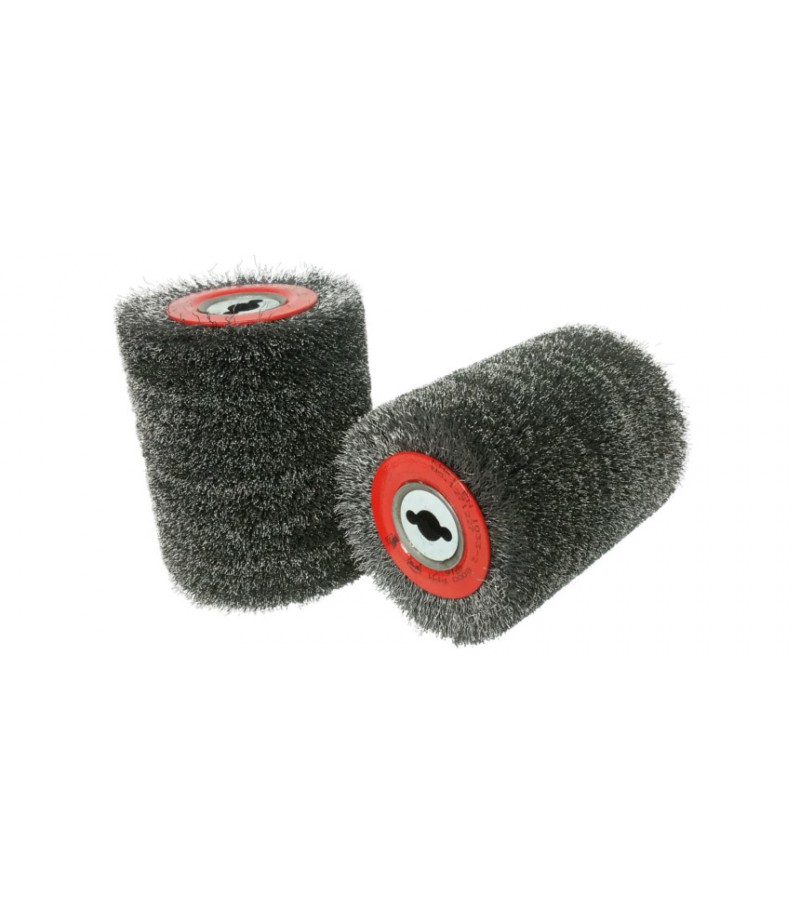  
Disc made of nonwoven fabric CIBO 150x6x25,4 (MEDIUM)
A brush for wood aging made of brass wire, 48mm wide, suitable for working with angle grinders (any manufacturer) equipped with a smooth speed control system.
19mm spindle brush mounting, screwed to the spindle of the angle grinder (the brush does not include the spindle).
It is absolutely necessary to use the guard, which is part of the angle grinder accessories, when working.
Note: The set does not include the grinder, and the photos only show the product when attached to the grinder.
The maximum rotational speed at which the brushes can work is about 4500 rpm
It is recommended to change the direction of work cyclically (turning the grinding wheel) in order to eliminate excessive bending of the wires to one side.