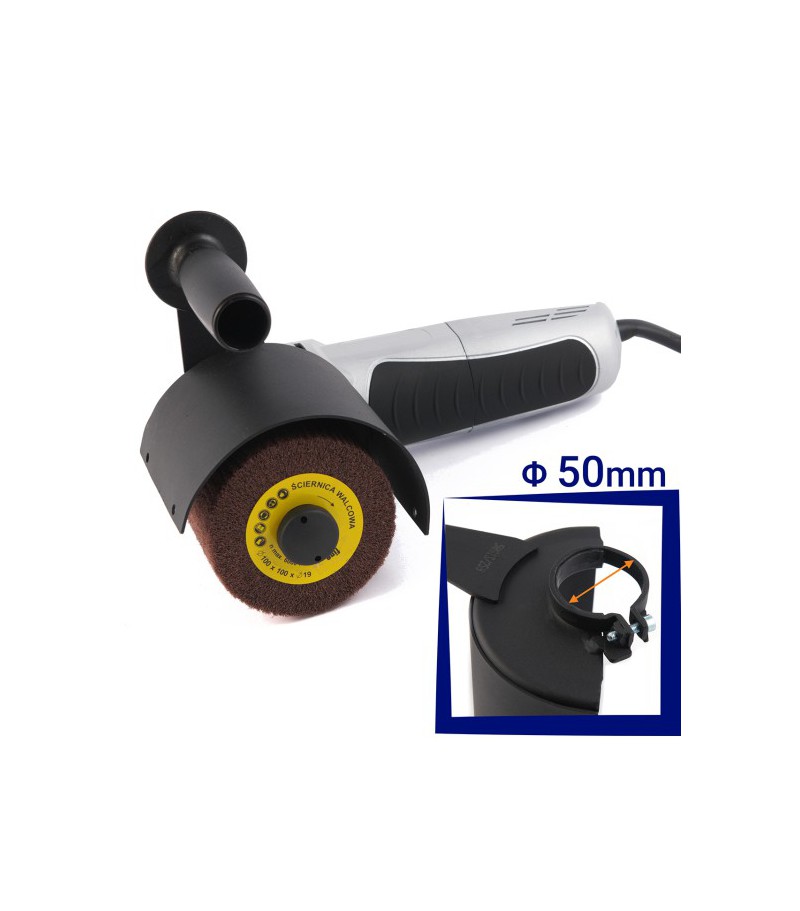  
Adapter for satining and tarnishing flat surfaces GLOB SYSTEM GS04-07
Adapter for satining, grinding,tarnishing and polishing flat surfaces.
Thanks to standard mounting on M14 thread adapter can be mounted on each 125mm angle grinder with speed control unit.
Suitable surface is obtained using the appropriate granulation abrasive cloth, non-woven abrasive.
Cylindrical flap discs can be used as well as special tire with the endless belts.
High quality together with detailed manual can guarantee that assembling of all set is very easy and fast. Large selection abrasive and polishing materials ensures that we get surface finish according to our demand with minimal effort.
THE KIT INCLUDES
1 x grinding wheel arbor,
1 x specialized grinding wheel cover,
1 x flap wheel roller 100x100x19mm of non-woven grinding,
1 x flap wheel roller 100x100x19mm of abrasive cloth,
1 x manual in English,
1 x packaging cardboard box for GLOB SYSTEM adapter,
1 x manufacturer warranty (12 months).
Data sheet
MODEL

GS04-07

APPLICATION

125mm angle grinders with variable speed control unit

MOUNTING

M14 thread

USE

Adapter for satining, grinding,tarnishing and polishing flat surfaces. Suitable surface is obtained using the appropriate granulation abrasive cloth, non-woven abrasive. Cylindrical flap discs can be used as well as special tire with the endless belts

PACKAGE DIMENSION

280 x 180 x 130 mm

PACKAGE WEIGHT

2 kgs

SUITABLE FOR

Bosch GWS 17-125 Inox, Bosch GWS 7-115 E, Bosch GWS 850 CE, Bosch PWS 10-125 CE,Bosch PWS 8­125 CE,Bosch PWS 8-125 CE,